Today, on 28 April, the World Day for Safety and Health at Work, we want to highlight the importance of the prevention of occupational incidents, and the approach that Rovensa Group has put in place with the ambition to be a reference for health and safety between our peers.
Within Rovensa Next, there is a strong and clear commitment to promote a culture of safety in the workplace and implement best practices worldwide to ensure a healthy and safe environment for all employees.
To create a zero-harm culture in our Group, Rovensa partnered with DuPont Sustainable Solutions (DSS) for a three-year project to promote safety across all our sites. The project, called STAR (Safe Team at Rovensa), has already begun in Portugal and Spain and is now being implemented in our Irish and Brazilian industrial sites with the intention to extend it to all countries where Rovensa operates.
We believe safety culture starts with leadership and have provided coaching and training sessions for our Executive Committee, managers, and health and safety specialists started in the fiscal year 2020/2021 in Portugal and Spain, continuing in Ireland and Brazil (Monte Mor and Arapongas).
Creating a healthy working environment
To safeguard the well-being, health, and safety of our employees, we regularly evaluate the potential human health risks associated with our manufacturing processes at our industrial sites.
To enhance workplace conditions and prevent injuries, our facilities in Arapongas, Brazil, Palmela, Portugal, as well as Sanchidrian, Orihuela and Albacete in Spain, have upgraded their loading structures by implementing clear safety protocols. This includes designated, signposted, and regulated areas for loading purposes. Some examples are the installation of levelling ramps and the upgrade of shelves, new docking gates and new moving equipment.
Ambassadors committed and dedicated with safety at workplace
Safety is a core value for Rovensa Group, and it is listed as the top corporate value. We believe in caring for and protecting people. This value provides guidance on how we should behave, the attitudes we should demonstrate, and the principles we must follow when interacting with colleagues, customers, business partners, and all stakeholders.
While we encourage all employees to act as safety agents, the STAR program mentioned above includes a group of Ambassadors who are committed to promoting a culture of safety within the company. Thanks to the training sessions provided, we now have a dedicated group of Ambassadors who are equipped to play a crucial role in reducing the number of incidents that occur on our premises and promoting a zero-harm culture throughout the entire organization.
Trainings to educate in safety
In our mission to maintain a high level of safety at all our sites, we regularly train our employees on health and safety topics from the time they join our Group. In countries where we conduct industrial operations, all employees are required to attend a general and introductory occupational health and safety training.
Other types of safety promotion activities and awareness are developed, for example, in Brazil, the Internal Commission for Accident Prevention (CIPA) organizes a dedicated week for accident prevention once a year.
Safety all-across the board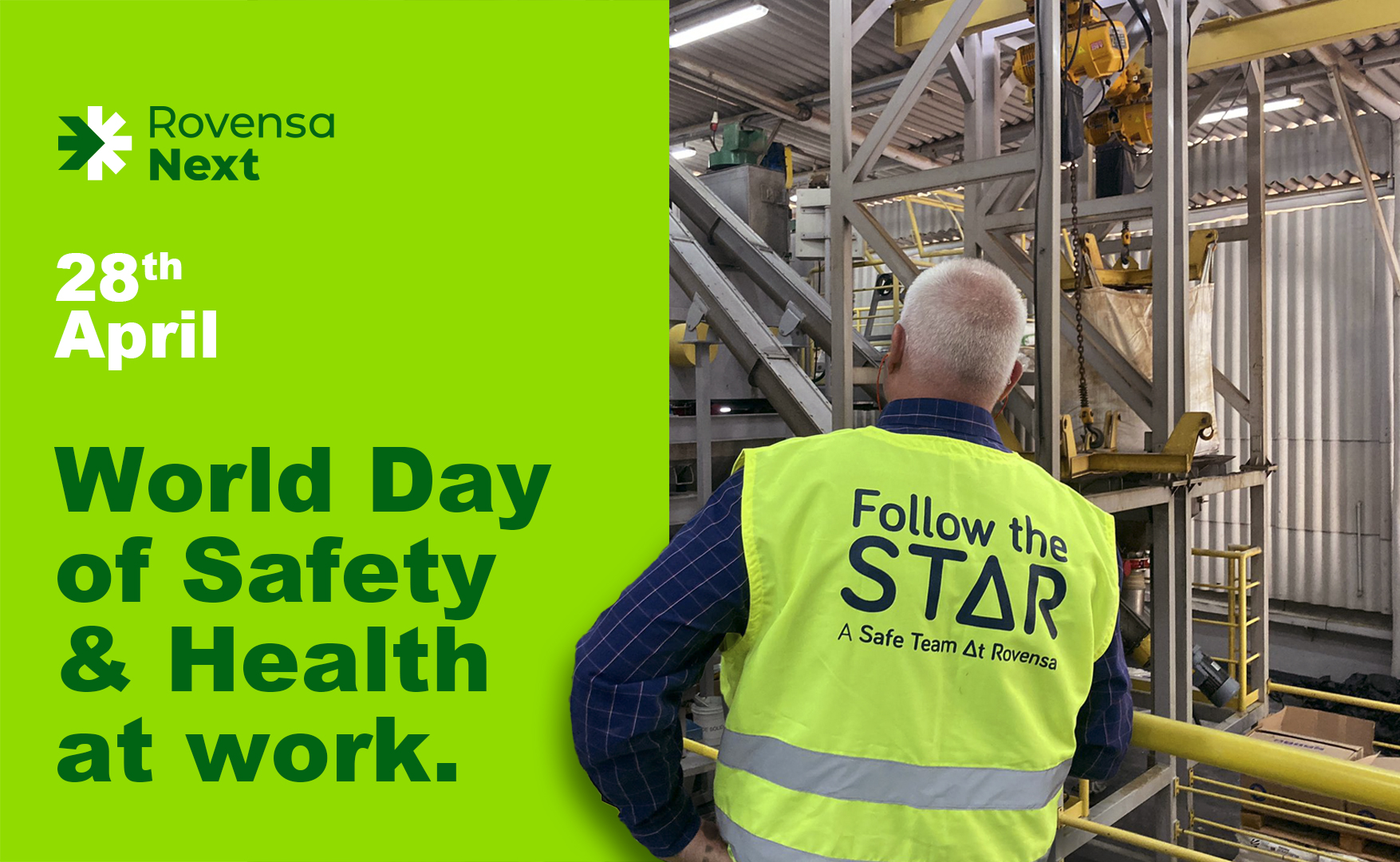 Our zero-harm culture drives us to minimise risks and maintain a safe environment for our employees regardless of where they are. At our industrial sites, for example, Rovensa Group is implementing Occupational Health and Safety management systems that comply with national regulations and international frameworks.
Between others, we have specific emergency response plans for hazardous substances, including procedures for dealing with fires, explosions, containment losses, gas leaks, medical emergencies, utility failure, hazardous spills, or road transport, based on the risks posed by each industrial plant.
To ensure safety, we have procedures in place for storing, handling, and transporting goods. We select logistics partners who follow safety, environmental, and quality criteria and choose different providers for different materials.
All these safety angles need to be constantly assessed, monitored, and updated whenever necessary to ensure a healthy and safe working environment, because for us, Health and Safety always comes first.