Plants are essential for life on Earth
They provide us with 80 percent of the food we eat and 98 percent of the oxygen we breathe. However, international travel and trade have increased the risk of introducing and spreading plant pests and diseases. Invasive pest species are a major driver of biodiversity loss and threaten the delicate web of life that sustains our planet. Rising temperatures associated with climate change also create new niches for pests to populate and spread, increasing the risk of infestation. In response, the use of chemical pesticides could increase, harming pollinators, natural pest enemies, and organisms crucial for a healthy environment.
Rovensa Next's cutting-edge biosolutions are designed to help farmers worldwide tackle the challenges of pest and disease control, while also promoting healthy plant growth and soil fertility. Our portfolio includes agents for bionutrition (biostimulants, speciality crop nutrition and technical products developed to maximise crop yield and performance), biocontrol (bioinsecticides, biofungicides, bionematicides), bioenhancers, crop control and other innovative solutions that help farmers optimise crop yields and reduce the use of harmful chemicals.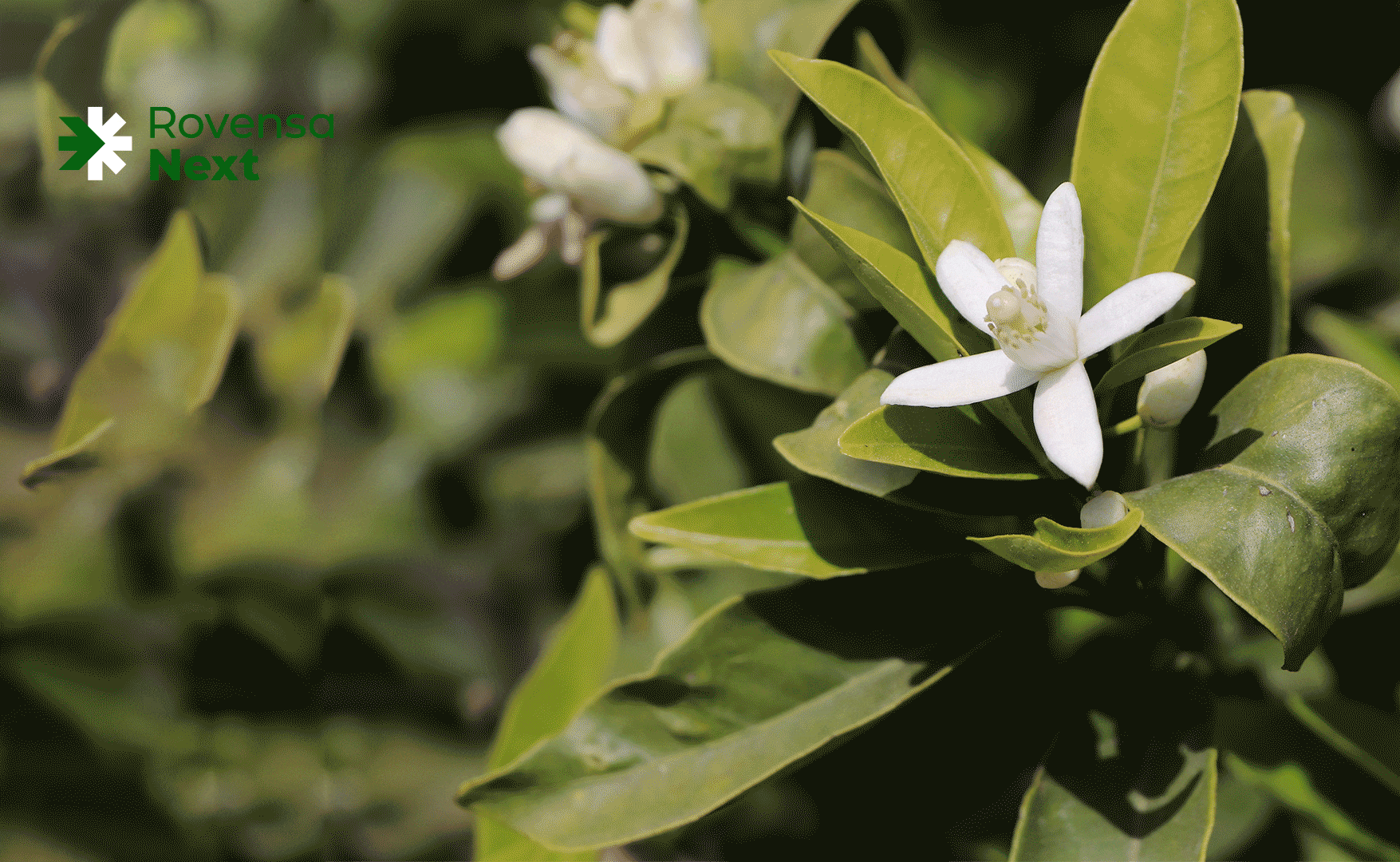 Our health-comes-first portfolio
Our biocontrol solutions, for example, derived from natural sources, are a safe and sustainable alternative to chemical pesticides, helping to promote healthy ecosystems and biodiversity.
An important practice for plant health is integrated pest and disease management. Biocontrol solutions such as PREV-AM, which is a natural solution based on orange peel oil, can help to control pests and diseases, while minimising the use of chemicals, to maintain a positive natural enemy to pest ratio. International standards in trade also help prevent the introduction and spread of plant pests across borders.
To meet grower needs in integrated disease management, we have Portento®, an advanced biofungicide based on the new Bacillus subtilis strain IAB/BS03 with a preventive and curative effect. This 100% natural product has a low environmental impact, which has earned it authorisation for use in biodynamic agriculture, the most sustainable farming method that exists.
We also offer biostimulants, such as award-winning Biimore, that enhance the plant's natural processes and improve nutrient uptake, leading to stronger, healthier plants and higher yields. Biostimulants also help plants to better tolerate abiotic stresses such as drought, extreme temperatures, salinity, and flooding. According to the European Biostimulants Industry Council (EBIC), yield increases related to biostimulant use are reported at 5-10% depending on several factors.
As we celebrate the International Day of Plant Health (IDPH), we encourage growers worldwide to consider the use of biosolutions to protect their crops and promote sustainable agriculture practices. At Rovensa Next, we remain committed to driving innovation and developing biosolutions that help protect the health of our planet's crops and the communities that depend on them. We believe that by working together, we can protect plant health, ensure food security, protect biodiversity, and promote economic development.
Let's celebrate the vital role that plants play in our lives and commit to protecting them for future generations.